Statement from Bishop Robert J. Cunningham on the passing of Cardinal Edward Egan
Thursday, March 5, 2015 - Syracuse, NY
Statement from Bishop Robert J. Cunningham on the passing of Cardinal Edward Egan, former Catholic Archbishop of New York: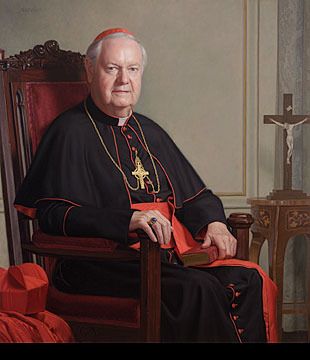 I am deeply saddened to inform you that  Cardinal Edward Egan died this afternoon at approximately 2:20pm. He had taken ill after lunch, was rushed to the hospital and was later pronounced dead.
Cardinal Egan was a great friend of the Diocese of Syracuse, Bishop Moynihan and to me personally. It was through his hands and the invocation of the Holy Spirit that I became a Bishop. I will be forever grateful for that gift.
View All News Stories